Want "Instant CASH ON DEMAND?"

My STUPID-SIMPLE "Etsy List Magnet Kit" Builds Profitable Email Lists Of Hungry Buyers For YOU For FREE!!

At ZERO Cost! With NO Website Needed! Set & Forget!

Other Etsy sellers are using their own ETSY LIST MAGNET KITS to get a steady flow of email subscribers FREE that they can sell to again and again!

BUYER TESTIMONIAL
"I have had a store on Etsy for four years, and have been quite successful, but I never did anything to collect email addresses. Now I want more control over my business, and that means having a mailing list. I tried expensive Facebook ads but I didn't get a single signup. Then I found the 'Done For You Etsy List Magnet Kit' and I had immediate results. The first day I used the system, I got 6 signups, and 25 in the first week. Since then, my list has continued to grow! What I love about it the most is that once you set it up, you simply forget about it! I get signups without having to do anything and it doesn't cost me anything. This is a great system!"
TESTIMONIAL UPDATE - "I now have 350 subscribers on my list and I'm well on my way to achieving my aim of having more control over my business!"
Beth Sager, Chicago Illinois
Imagine having GUARANTEED SALES everytime you add a new Etsy product listing!

PICTURE IT...You list a new item on ETSY...Then you send out a single email...AND BAM!! Instant cash in your pocket!!

So Let Me Ask You...Would You Like To Get Your Hands On YOUR VERY OWN
Discover A Stupid Simple SECRET Tactic for
Growing Your Etsy Shop's Email List
Just set it & forget it and it works
24/7, 365 Days A Year!!
This SPECIAL KIT Includes EVERYTHING YOU NEED
To Grow Your List 24/7 With ZERO DOLLARS SPENT
(& With ZERO TIME SPENT!!)...
1 A Stupid Simple SECRET Set & Forget Method for Growing
Your Etsy Shop's Email List!
(this entirely NEW never before revealed "set & forget"
subscriber recruitment method works like wildfire and is
super simple to set up!)
2 36 Pre-Made "Tested & Proven" Opt-In Image
Templates!
(dramatically grows your Etsy email list sign up rates
AND there is a 'built in' "snowball effect"
that automatically accelerates your sign-ups over time!)
3 COMPLETE Step by Step Instructions
(takes just minutes to set up!)
4 You ALSO Get A SPECIAL BONUS!!!
(We reveal a FREE ETSY 'BULK LISTING' TOOL that will save you TONS of time, effort & headaches creating and
maintaining your Etsy listings!!)
5 You ALSO Get Access to NOT 1, but 2 easy to follow tutorial videos showing you how to
use your FREE ETSY 'BULK LISTING' TOOL
revealed in your SPECIAL BONUS!
(This TOOL lets you edit/change/add/delete text, images,
attributes, tags (and more) on MULTIPLE ETSY LISTINGS
simultaneously! "on the fly" that will save you TONS
of time, effort and headaches maintaining your listings!!)
This tool is terrific for...
• Creating HOLIDAY OFFERS!! (where you must create and then delete the holiday references as the holiday approaches and then passes)
• Creating SALES EVENTS!
• Changing info that is common to all listings or sub-groups of
listings!
• And more!!!
The BONUS BULK LISTING TOOL ALONE is
worth more than the small price of this package!
SO...IF YOU WANT to build a large email list of customers for your ETSY shop… (Hungry buyers you can sell to again and again and again)
BUT…
You DON'T want to spend any DOLLARS building your list
AND...
You DON'T want to spend any TIME building your list
AND
You DO want SUREFIRE SET & FORGET RESULTS
IF, IN SHORT, YOU WANT a simple 'set and forget' method for building your ETSY Newsletter Subscriber list that can be set up in MINUTES, and once set up, recruits subscribers for FREE, and FOREVER, with ZERO EFFORT!
Then you are LUCKY YOU HAVE THIS SPECIAL OFFER because…
This Done For You Etsy
List Magnet Kit!
NORMALLY a POWERFUL KIT like this (consisting of a Step By Step PDF Guide that allows you to AUTOMATE getting email sign ups PLUS 36 Proven Template Images, PLUS access to a FREE TOOL that saves you HOURS of time and headaches) goes for $47- $67 or more! 
But TODAY You Get The Entire
ETSY LIST MAGNET KIT
For Just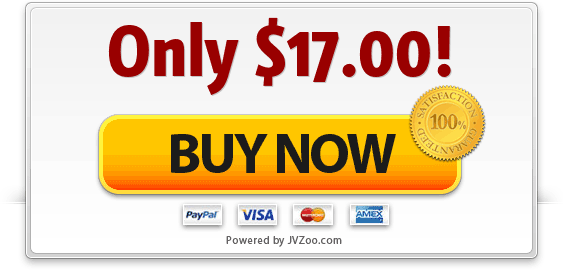 The simple, yet genius Etsy list building tactic shown here, that will take
you from 'dead in the water' TO 'automatic sign-ups' 24/7 - 365 days a
year, ALSO as a BONUS BENEFIT, will INCREASE YOUR SALES from FIRST TIME VISITORS
This method won't bring you "an instant avalanche of subscribers" on day 1,
but...
1) It WILL start bringing you your FIRST subscribers FAST and...
2) Over time it will SNOWBALL into tons of sign-ups, added sales, and increased profits for you!
3) And, as said, as a BONUS BENEFIT, this method will also ENCOURAGE & MOTIVATE people to "BUY NOW" rather than leave!
So if you want to join other ETSY sellers in getting automatic ETSY sales & profits & AUTOMATIC Email Sign-Ups 24/7 365 days a year that takes JUST MINUTES to set up and you can set & forget...Forever!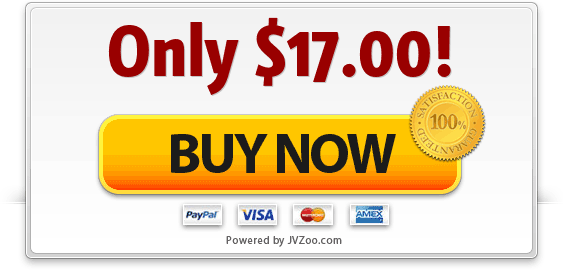 Oh! one more thing…I want you to be able to get this powerful method (that will allow you to start and grow your ETSY list IMMEDIATELY just like Beth Sager did and SAVE YOU HOURS OF TIME & ELIMINATE HEADACHES creating and maintaining your ETSY listings), with zero risk so I'm giving you an Iron Clad, 30 day, 100% Full Refund, No Questions Asked Guarantee.
If you are not fully satisfied and in fact thrilled with your ETSY LIST
MAGNET KIT, you can get a full, prompt, no hassles refund so you are not out one single penny. I'm that confident you're going to love and profit from this excellent "done for you" email recruitment package!
We Stand Behind Our Offers 100%!
So Now You Have NO EXCUSE...
Get Your Entire
ETSY LIST MAGNET KIT